Space Branding Trends 2017
Extraordinary changes that create new spaces.

In terms of space branding trends in 2017, it is clear to see that it has been an incredible year involving many changes and opportunities. Most of these new trends are the result of the fact that the physical world now coexists alongside the virtual one.

Work spaces: improved working conditions

Employees can be a valuable asset for brands. They are one of the drivers behind differentiation, and provide the talent for growth and sustainability. 2017 has been a year of economic recovery, growing employment and increased opportunities.
Companies have placed an emphasis on attracting the best talent while retaining existing talent.
After several years of forgetting about employees, efforts in Brand Engagement and Culture are on the rise, and this was one of the focal points for companies in 2017.
This shift has conditioned how work spaces are designed and created, as there has been a move towards prioritising the environmental, spatial and technological conditions in place for employees.
In addition, brands are talking to people as individuals, adapting their products and services on demand, and changing how the brand works in order to meet their needs.
Brands can better express their identity through a unique and recognisable tone of voice. This significant change means that many brands are breaking established codes for communication, removing formal language and instead offering empathy, freshness and vitality.
Decotrend: The trends for 2017 have been creating areas for socialising and relaxing, while drawing on a mix of styles.
Slow & Hygge Style

A philosophy of awareness of the space we live in, deciding to take a more tranquil path, and slowing down our pace in every possible area. This lifestyle concept was created by the Danes and is known as "hygge"- a breakout trend over the last year.
Terms such as eco-green, hygge and slow design have flooded the world of space branding and interior design.
Everyone is looking for enjoyable moments, while respecting the environment, and this can be while surrounded by plants on a terrace or balcony.
Decotrend: Handmade products, natural fabrics, linens, cottons and prints combine perfectly with a signature piece in copper or gold, which can add a touch of glamour to any interior or exterior space.
This is a trend that has become more pronounced in shops and restaurants, although it has also reached workspaces.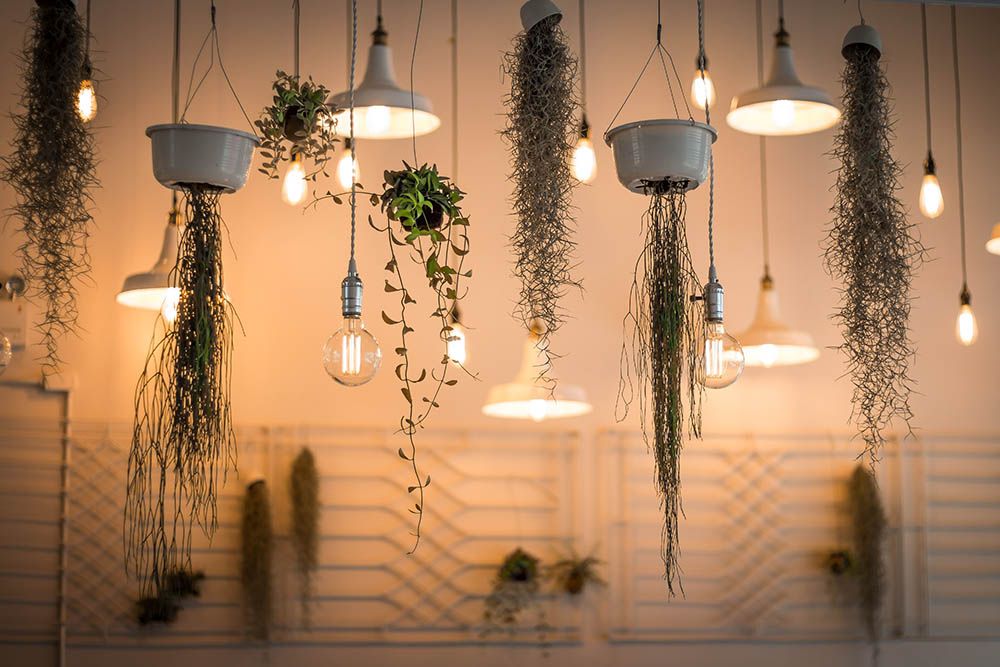 They take the surprising details from cosy spaces in which dark shades and patterns normally dominate, and where retro pieces combine with elements that are defined by their simplicity.
The ephemeral is on the rise
The ephemeral is taking the lead. A new backdrop has been created in which immediacy comes before necessity, in which status is not measured by what one has, but on what can be enjoyed without having it. A new means of consumption that challenges brands to reach their audiences in other ways.
Decotrend: Pop up stores, and temporary physical shops owned by the brand, as well as multifunctional furniture in offices that can adapt to new needs.
Functional, elegant spaces with marked contrasts, incorporating natural materials such as wood and linen and combining them with iron and concrete. Contrasts shown both in textures and colour ranges.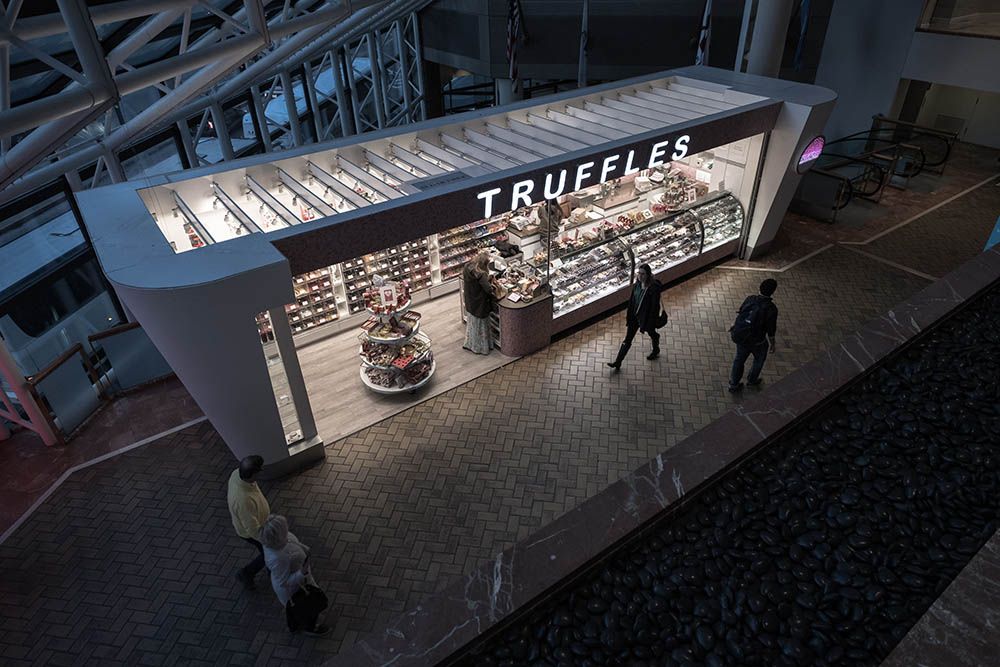 Omnichannel spaces
New spaces have emerged in which users can access all the points of contact offered by the brand. Today, Omnichanneling is being transformed into Omnipresence.
Brands are part of our physical life, and enter our homes and daily routines. The rise of the Internet of Things, as well as Wearables, has also had an impact on how physical spaces are designed.
In this digital context, alongside the use of different channels to communicate and establish relationships, brands are faced with the challenge of many users disconnecting from social networks and the multipurpose nature of mobile devices.
This disconnection with consumers, both physically and in terms of how much attention they pay to these channels, poses a significant challenge in continuing to build value, share content or simply say 'Hello'.
Decotrend: Revisiting the classics. Two classic materials are revisited with a modern touch, showing off their best characteristics from a more current perspective.
'Total white' is disappearing, giving way to more sober and intimate spaces. Walls with darker shades are back in, especially green and blue-grey (even for kitchen and bathroom tiling), combined with furniture made of natural wood and iron with a black finish. In order to neutralise the strength of these colours and materials, the focus is on glass, printed fabrics and soft colours. Features related to nature and vegetation in particular are continuing to gain traction.
The power of B2B
We have been watching the B2B movement for years, but it has recently started to become much more popular. The direction the world is taking, with fewer borders between B2C and B2B, a generational change in many companies, and the need to compete in a global world that goes beyond products or processes, means B2B has turned to brand management.
30-year-old companies that look like they have more than 100 years of history, as well as companies that had left the brand by the wayside, have now started putting the brand at the heart of their business. In order to grow, increase their international presence, provide more efficient organisation and attract or retain the best talent.
We are going to see many great companies updating their current status and moving towards the future in this new year for recovery.