A "daydream" plan for our clients
Projectbcn, a new star in the firmament of brands
At Prodeca Barcelona we have faced the most difficult challenge for a team: creating a brand of its own. Although there is a long road to consolidation, we can say very loudly that "a star has been born in the firmament of brands".
It all started when people felt they needed a change. Every day it was more evident that, within the company, a metamorphosis was taking place. A space was needed to develop all that creative energy, that "something more" emotional and aspirational, where our future lies and that of our clients.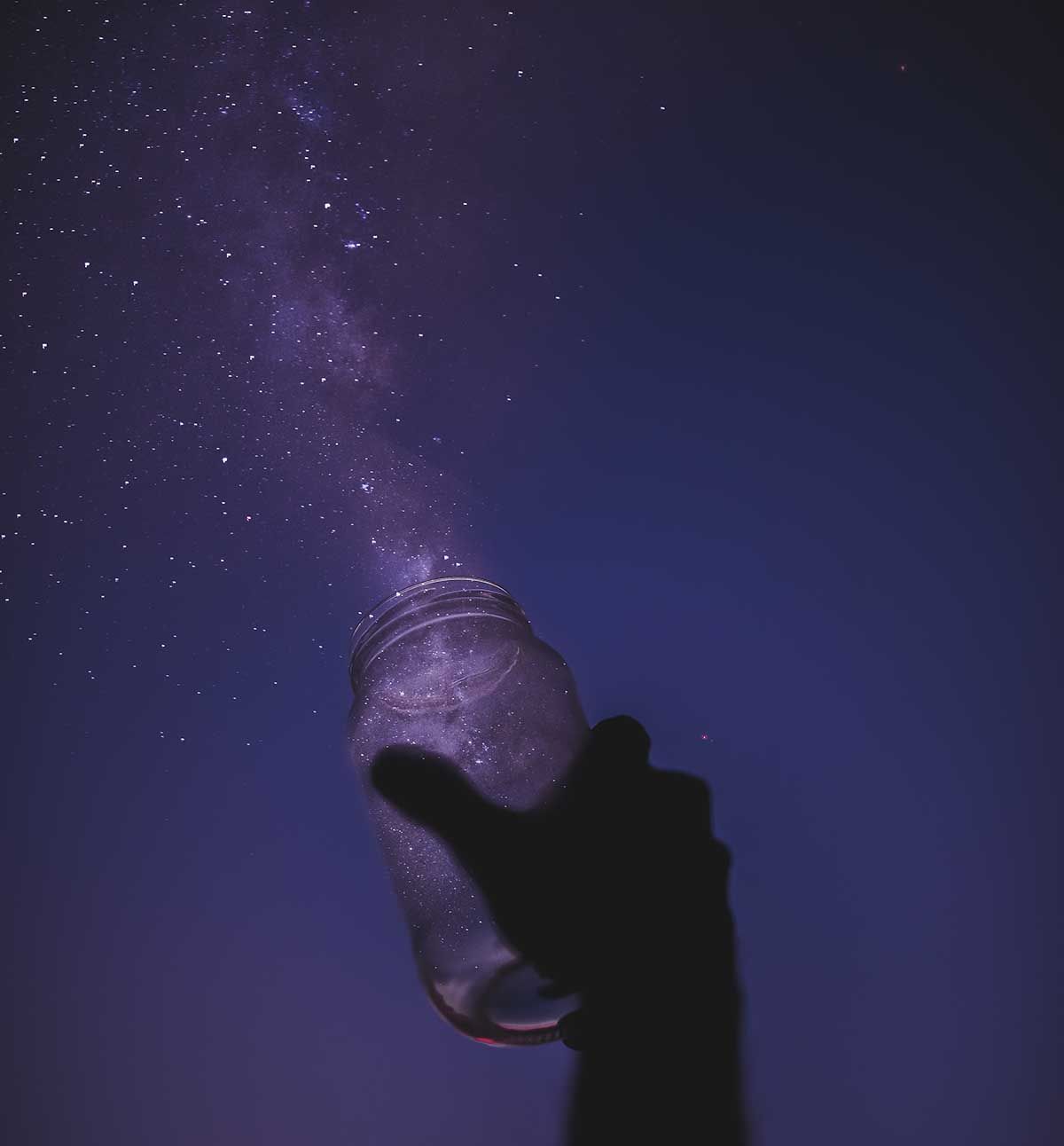 Dream a p

r

oject
Up to there the "most reasonable reasons". However, there are many other reasons that move the world. The same ones that led to the creation of this new project project. We refer to illusion, dreams and the heart.
Projectbcn is more than a brand, it is an invitation to dream of a better future, in which to live and work in harmony. Yes, we are romantic, but we believe that to be happy, it is essential to be happy.
Dreaming focuses us on a mission in life, to go further in our day to day life. Dreaming focuses on designing spaces that improve the quality of life of people, bring beauty to our inspiration and make the world more pleasant.
Naming & baseline
We did it. It has been complex but after much effort, projectbcn has gone from being a dream to being a reality. A naming that is the result of a process of co-creation in which many thinking minds have participated.
Getting an intangible name, which alone has a load of powerful meaning, was our goal. We have faced it with courage and confidence in the response of our clients and in ourselves.
At last we can say that Projectbcn exists, it is reality and it is a dream. A difficult idea to define because it is something that feels more than anything else. But … is not emotion what distinguishes powerful brands from mediocre ones?

How we arrived at a naming so simple but at the same time so complex, is still quite an unknown. The whole team has experienced a natural process in which all possible concerns, human, have been exposed to find that idea that brings them all together.
After a creative team process, we have come up with a name with which we feel identified. We realized that, just as the shoe designer designs "shoes", we designed "projects".
Projects, that is our keyword. The concept that occupies our minds day and night. The word that sounds all day in the studio, the one we whisper to each other or shout at the four winds when we have won a client. Because we win the clients, we fight them, based on trust and good projects.
To project is to imagine, to dream, is to create the planes of the spaces that live in the dreams of the people for whom we work.
At this point, something was missing from the equation. We wanted to mark our origin, which is urban and a city that is not any city. A unique place, full of art and design, in which inspiration not only inspires but breathes.
We wanted to make it clear that our projects are from here, with an international vocation. That's why we created a new word that fuses dreams with the origin of them: projectbcn.
It is impossible to live and work in this city and not want to do something big, not because of ambitious benefits, but to improve the world a bit.
Beyond the lines, "the lines"
Projecting is, first of all, creating lines, joining them to generate futures. We dedicated ourselves to that and, therefore, the plans, should be in some way in this new brand. So we framed the word created in an environment of lines, imaginary elevations.
Not only that, but also from the beginning we knew that we wanted to go beyond those planes in space. Look for innovation, creativity and develop dreams in our projects. That is why we created the baseline "beyond lines", because these projects would transcend time, thus overcoming the very conception of physical space.
The soul of the team

Our new brand not only speaks of what we do, it also combines a unique spirit, a purpose and a single mission as a team in which many concerns come together.
Projectbcn is a consistent brand because it speaks with coherent messages to its clients, its potentials and to society in general. Direct and committed to what he does. A consistency that is worth its weight in gold and that we will always take care of, both in the web, in presentations, in advertisements, in posters, in social networks … With its maximum expression in projects.
A brand that represents the soul of a team that connects with all parts of the company, creating a style guide. Clients are not always rational. U.S. Niether. We must listen to that voice that is not in the papers, or in the emails, which is in the hearts and souls of the people. Ours and that of others.
With projectbcn we want to appeal to emotions, which are what really move everything. We want to connect with customers, with what takes away their sleep or what stimulates them.
Our clients are a main part of projectbcn, that's why this brand is for them. Connect with clients on a deeper and emotional level. Transmit tranquility, make them feel part of the family, make their lives easier and, above all, allow them to dream. Therefore, Projectbcn is first and foremost a prize for loyalty, that of our customers and that of our team. A place to dream.