The renovation company in 21th century
Office renovation companies today.

In today's market, an office renovation company needs to guarantee the health, safety and well-being of workers, in accordance with current regulations. In Spain, the National Institute of Safety, Health and Welfare at Work is in charge of governing these regulations. In contemporary society there is a growing concern for welfare that goes beyond compliance with health and safety regulations, and even beyond productivity, and instead focuses on social and ethical values.

The health and safety of workers has become a key priority, not only for the employer, but also for other parties involved. In a hypothetical workspace renovation process, an office renovation company is responsible for making sure that the renovated workspace offers a substantial improvement for the health and safety needs of workers.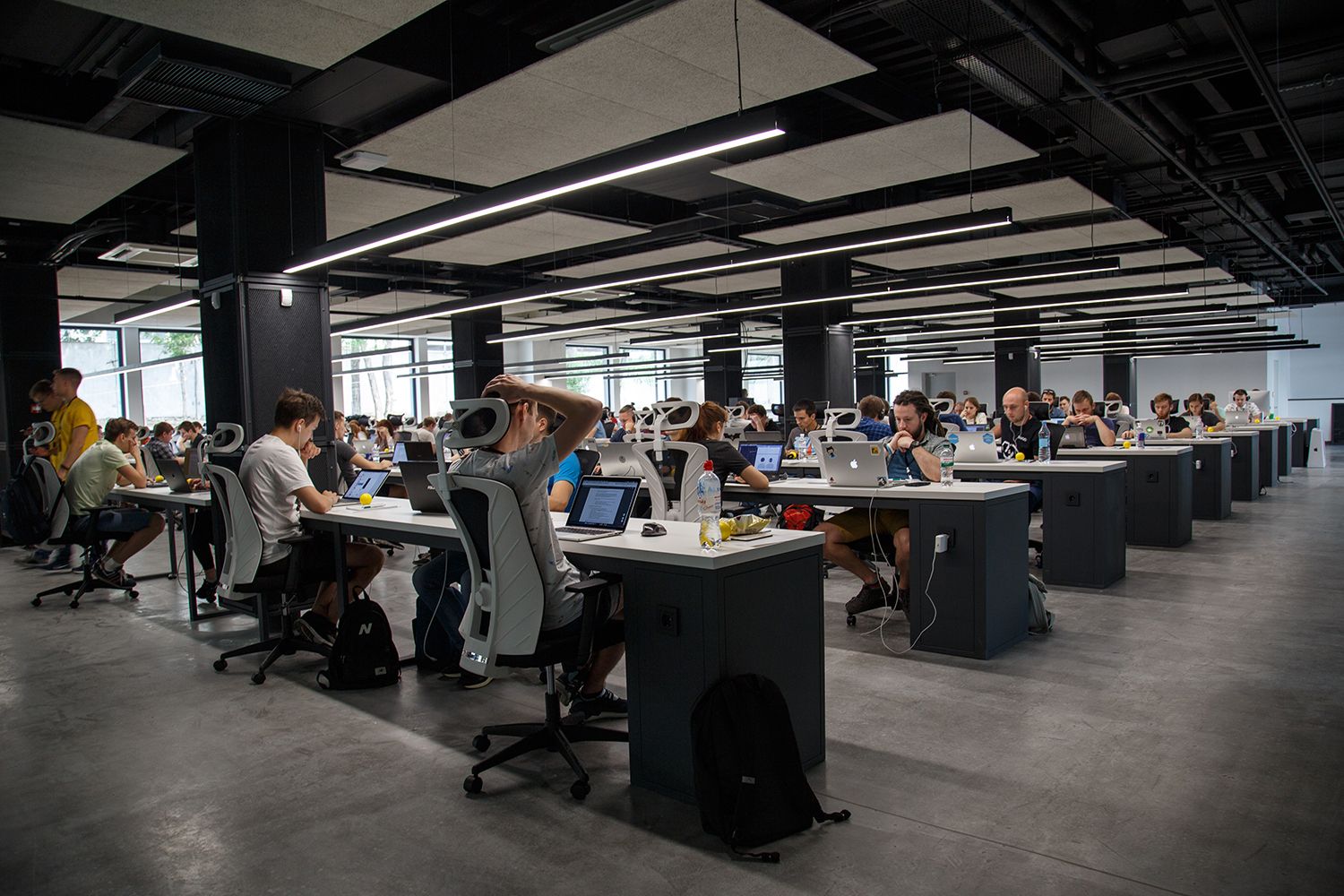 Improving working conditions
Renovation and maintenance costs, including office rental expenses, may be up to 33% of the fixed costs of an SME. That's why, even today, one in seven people still work in overcrowded conditions. This results in an increase in work accidents, musculoskeletal disorders, and stress.
Excess tiredness, back pain, stiff joints, neck and back pain are the first symptoms that an office is unhealthy, small, or has a poorly distributed workspace.
The key to solving this problem is a properly distributed office space
When workspaces are narrow and corridors are filled with furniture or other objects, easily avoidable accidents occur such as falling down stairs, trips and bumps.

Corridors and floor spaces should be designed so that people can walk through them easily, with no furniture in the way and enough space. In terms of individual work stations, it is important for workers' heads and necks to be in an upright position, with relaxed shoulders at a resting position to hold the mouse, and any other devices close to the keyboard to avoid any sudden movements.
The top of the computer screen should be at eye level or below. There should be around 120 cm between the table and the wall or any other object in the way. A minimum distance of 135 cm is required behind, so that people can open any doors or drawers behind the person seated at their desk.
The distances required between work surfaces and objects in front of them should be calculated using the space required for people to pass by, and any furniture with drawers or doors that might need to be opened.
Is it better to work in a open plan office, or in a cublicle?
One current issue is whether to design an open-style office or to divide the space into cubicles that guarantee an individual work area. Some argue that being surrounded by people prevents concentration, while others argue that sharing certain spaces can help bring ideas to fruition.
But what is certain is that, in a majority of surveys, over two thirds of employees say they are unsatisfied with office noise levels. More than half say that the presence of other people bothers them when they need to concentrate.

And in order to fight against this, many companies choose a cubicle design.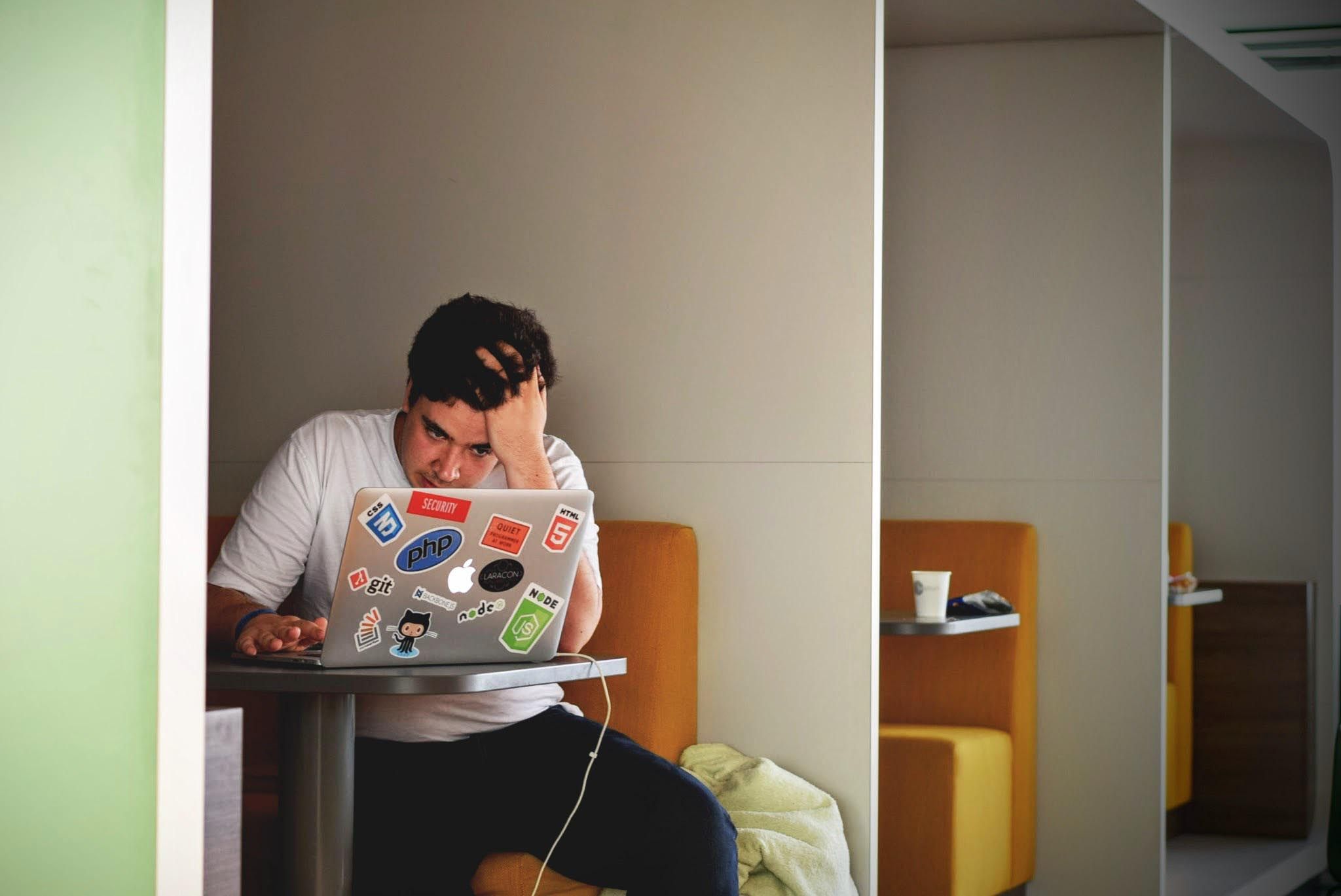 It is important to be able to concentrate behind closed doors, but it is also crucial to be in close contact with others, so that it is easier to exchange ideas and work together.

Some companies have chosen to create special spaces that are reserved for concentration. Other employers have started to include rooms in their offices that are used for reflection, working without distractions, or to make calls without the noise affecting their colleagues' attention.
Everyone has a preferred option, depending on their needs and personality. Research carried out by the University of Finland shows that people born in the 1980s and 1990s have a higher tolerance for noise and overcrowding in offices, while those born in the 1950s value privacy to be productive.
Today, office renovation companies put the health and safety of employees above productivity, providing information on different safety measures and precautions, while carrying out a continuous risk assessment process.
All of these factors should be considered, with the assurance that they are governed by the applicable regulations. These regulations apply to everything in the workplace: the structure, workspace distribution, materials used, furniture, lighting, air conditioning, ventilation, sanitation, maintenance, and so on.
At Prodeca Barcelona we believe that the health and well-being of the people who work in the spaces we create is fundamentally important, which is why we comply strictly with these aspects when renovating offices and workplaces.