Office design, una new business philosophy
Your team's style is reflected in their work space.

Office design reflects a new way of working; a trend that is not a fad, rather something that is here to stay. As staff, we increasingly want to feel comfortable, to better connect with our work and with each other. Employers nowadays have a new philosophy and business culture, putting their team first. The aim is to increase a feeling of happiness in the workplace, and so increase productivity.

Our office design is above all created with those who are going to use it in mind, the frequency, the process, and the flow of their work. That is why the company's fittings and furnishings will match employees' needs.
We put together work spaces starting with a style that suits the majority, a democratic style. Office design adapts the space according to the form and way of working, to the team's nature, to the CEO and the management. But as well as this, we also imbue everything we do with our own vision; a modern, renewed, fresh vision. To get things right we set questionnaires, we speak to the company and establish certain aesthetic parameters, starting with different styles.
For us there is no pure style. In the end it comes down to mixing together elements of various aesthetic strands in a fun way, delivering a result that is quite unique. However, we can comment on certain approaches to office design we start out with.
Luxury that can be felt without being seen
Classic and chic is one of the best styles of office design most suited to law firms, cosmetic or health clinics that are seeking a certain air of prestige whilst still being modern. The desired image will have a touch of luxury without detracting from the practical aspects of the spaces. We use rather classic furniture made of noble woods, such as cherry or walnut.
At Prodeca Barcelona we have a vision of what classic is that is far removed from the usual fatuous, baroque style. First and foremost we want something fresh, modern and functional for our spaces. We portray something that is chic yet bright, without being ornate. The touch of luxury comes through with materials such as bronze or gilt, the kind of implicit luxury that is noticed, but doesn't overwhelm.
 
A touch of steampunk
Industrial style offices are one of the most popular at the moment. Their aesthetics are based on the image of old industrial mills, factories or workshops from the start of the 20th century. If we take it to the extreme we can create authentic spaces in the purest retro-futurist style, although we usually add something old, integrating it with the new space.
 We work with recycled materials, rough, unpolished wood, brickwork, iron furniture and elements with a touch of steampunk, such as an old cash register, for example, or pipes and cogs. All this rounds off a truly surprising retro style with a touch that falls between nostalgic and spiritual, enabling it to surprise in creative professions, such as fashion houses, photographers or designers.  
0% artifice, 100% soul
The minimalist office is perhaps the design we are most fond of. It has a concept based on its power to inspire, and on making 100% of the soul of objects and people flow within the space. Less is more, guided by simplicity. These spaces promote a way of working based on reflection and introspection. The key to these spaces is flooding them with light, which we look to natural sources for.
The majority of companies that want this type of office tend to be those in the technological, creative or artistic industries. Minimalist design is an understated look, where black and white predominate, both on the walls and in the furniture. There can also be splashes of colour with minimal decorative elements. A simple style with futuristic tones, which we love!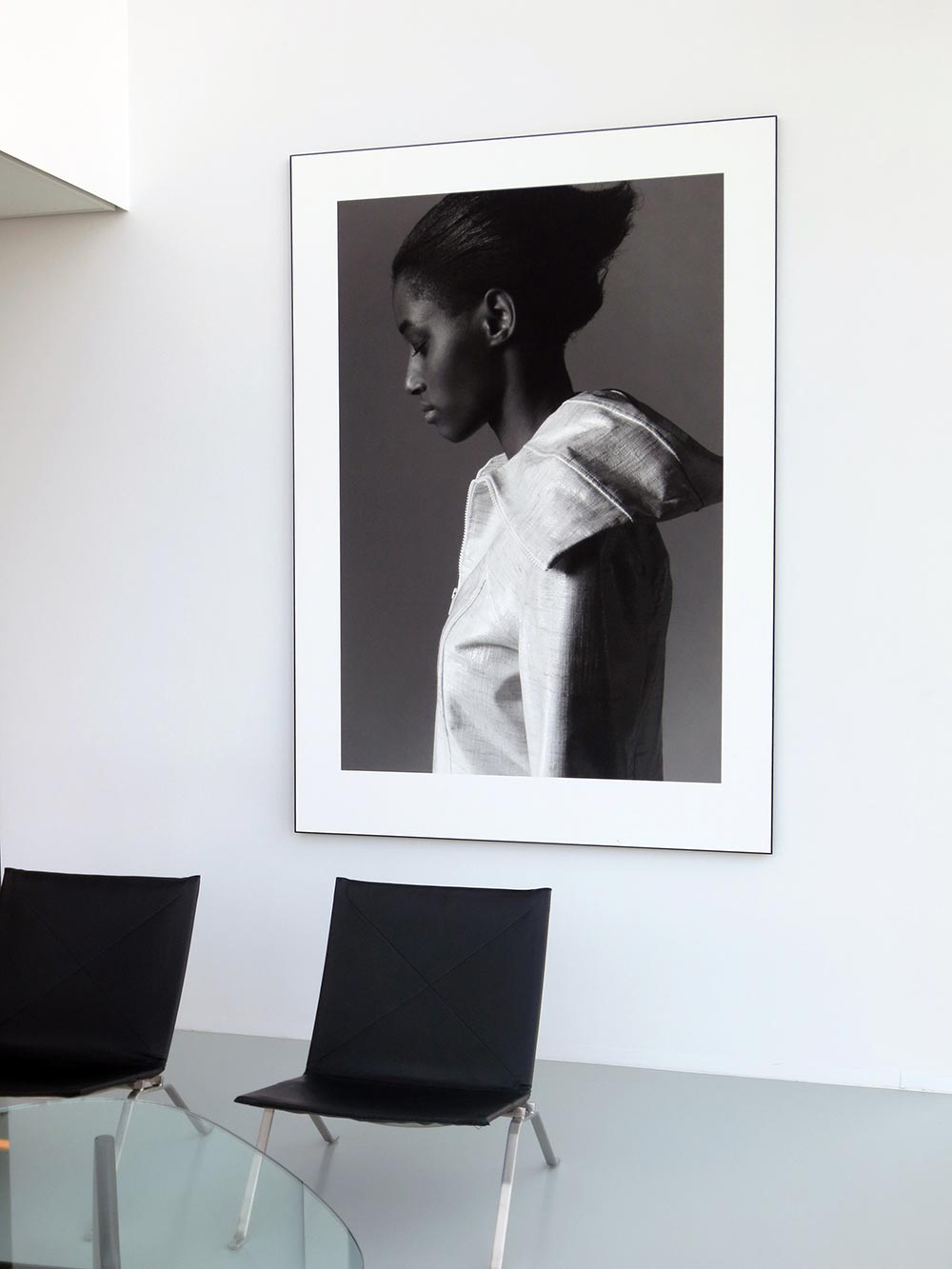 Work playing is creating
Colour, spaces made for thinking, being creative, having fun and resting: Lots of comfort, and corners where we can take time out. These are key elements in designing offices for the creative industries.
We design corners where you can go to clear the mind, shoot a game of pool… We look for the places with the best views, and make full use of natural light. Now that creativity and productivity go hand in hand in the work environment, we can be original and come up with different ideas for office design, achieving perfect harmony between job satisfaction and hard work.