Find your workflow, find your harmony
Workspace design in search of workflow. 


Workspaces are changing. Like society, in their demographic structure and their development. Today, more diverse spaces are required, with more personality and a brand identity that makes their occupants more comfortable. Offices and workspaces in which to eat with the team or have a chat over a coffee. Because social interaction produces stimuli, nurtures creativity, and promotes communication and informative transparency.
Although the trend is to design more open workspaces than before, the new offices contain small areas for specific purposes on the production line.
A space divided into small areas which we call "micro spaces" and which form part of a company's  workflow.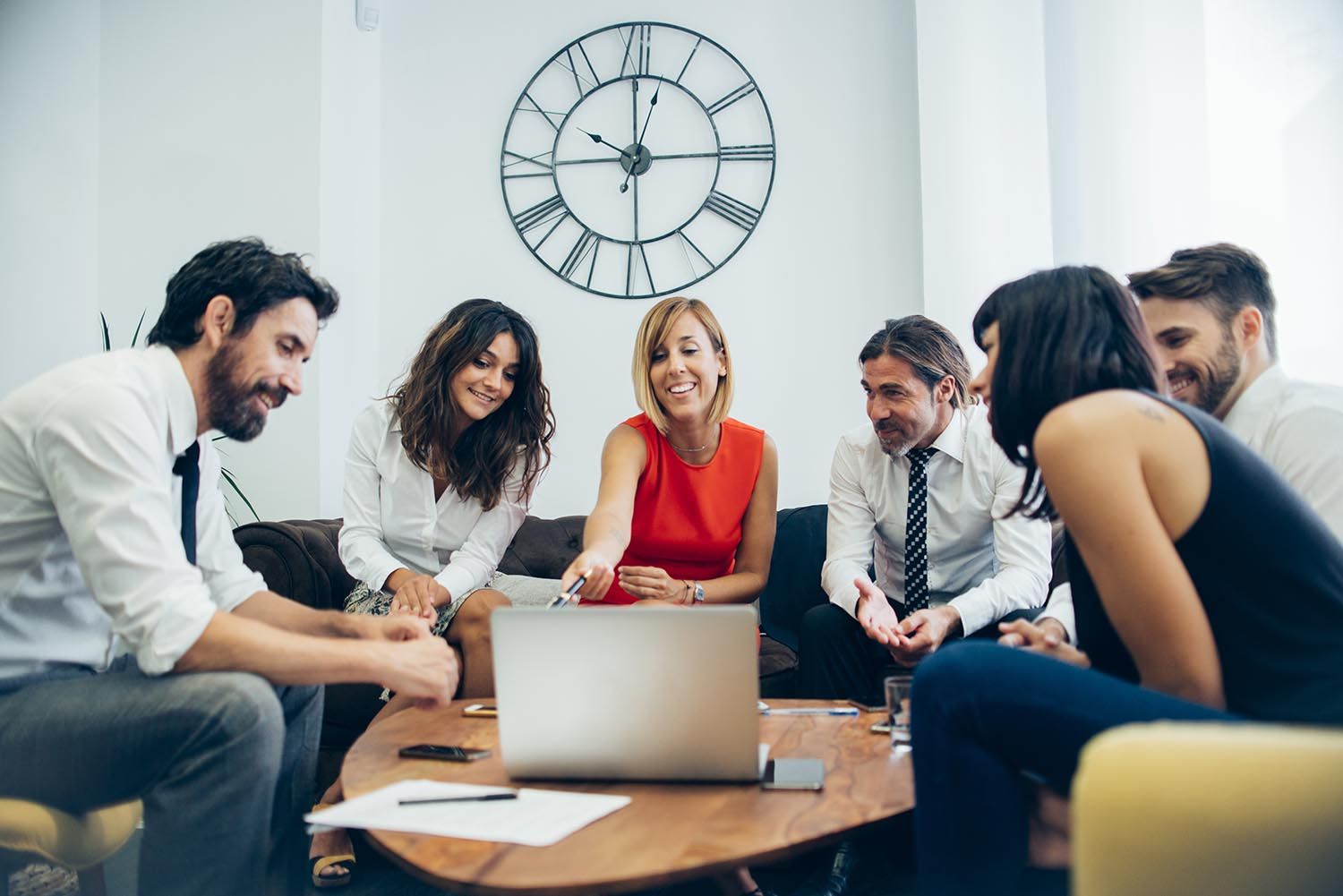 When a company finds its workflow success comes naturally
At first, workflow may sound silly, but it is nothing more than the word says. It is like an imaginary line that connects each and every one of the members of the team in the company to create harmony.
Workflow is a chain or process intended to create, produce and/or commercialise a product and/or service.
But this totally innovative concept requires somewhat more than work and organisation; it refers to something more natural, simpler and closer to the employee.
It is the natural flow; workflow implies harmony and understanding. The obstacles that generally appear in some work processes are thus avoided. "Stops along the way" that occur in the decision-making and which usually reduce productivity and make a company less competitive.
To find good workflow, it is essential to wager on talent. Selecting and promoting talent, and motivating it have become many companies' main objectives.
Holding on to talent has become a maxim today. A professional who usually requires good working conditions and to "feel good in the company".
The space and its comforts become one of the keys to holding onto talent. As well as having an integrated team of people in which each one knows and assumes their role and feels motivated in it.
The space as an organiser of the work process
This can be seen in a practical example. If the company director or CEO has an office away from the team, he will seem much less accessible and therefore, when the team generates strategic information, he will be the last to find out.
However, if the person responsible is part of the company's general workspace, he will be another colleague and this will enormously benefit the transparency of information and the decision-making.
Harmonious workflow saves costs and certainly fosters greater productivity and competitiveness on the market. We strongly believe that the workspace design has a key influence on the work process.
We therefore focus on designing open, motivating spaces in which inspiration flows, in which the team connects and harmony is ensured. It is a question of creating new zones for new work methods.
A different workspace can make minds think differently.
When each and every one of the members of a work team knows their role, respects it and feels identified and justly rewarded by their company, then success comes naturally.
This idea, apparent Utopia, is possible and real in many companies today. It is achieved if we open up to the trends of a new company that bases its management on taking flight from bureaucracy and focusing on ideas, talent and innovation.
The micro spaces in the work process
At Prodeca Barcelona, in our projects we consider several small spaces to help the team achieve its goals: 1. Individual workspaces
2. Casual spaces for group meetings
3. Areas for creative stimulation
4. Zones for turning off
5. Leisure areas
6. The office: the meal
7. Areas for socialisation
8. Green zones
These are options that we adapt to the space available in each project. Spaces for meeting, zones for rest or for turning off. The recreational spaces or cafés and restaurants provide for social interaction and relaxation.
We pay special attention to the decoration with inspiring or motivating messages to encourage the team.
We nurture the teams' natural workflow. A harmony noticeable in the environment and… in the results!